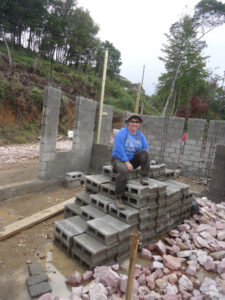 Happy New Year! I am very excited about the many Habitat happenings, including the Race to Build, this new year, but I want to share with you a glimpse into my Habitat Global Village experiences and invite you to join us on one of these amazing journeys in 2018!  It took 3 years for me to decide to go on my first Habitat for Humanity Global Village trip.  The excuses I gave – time!, money!, 3rd world country!, hard work! – I also hear now from others.  THEN I SAID YES TO GOING!  I admit, at first I was scared and overwhelmed by the different sounds, smells, conditions of both people and animals in a country where things are different than here in "safe" Williamson County.
By the time we said goodbye; however, to those with whom we worked and helped, I WAS HOOKED! Since 2010, I've had the privilege of serving on 8 Global Village teams in 3 different countries. I saw it in myself and since then in others, that a deep transformation takes place in the heart of those who physically labor to help a family who, by so many Texas standards, has so little.  The biggest change is the perspective that I will be there to help.  Yes, we move gravel, sand, bags of cement, and more cinder block than you can imagine.  Yes, we help in the expected way – building a concrete block house that will become a home for a family.  But we bring hope and encouragement to families who never imagined a group of volunteers would travel thousands of miles just to help them!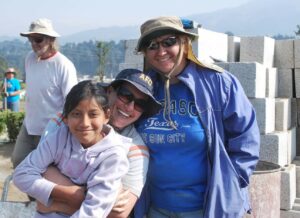 THE CHANGE IN ME is one that I am so very thankful for.  I know in real terms how blessed I am to have a safe home with HVAC and no holes in the roof and more than cardboard or found sheet metal for walls.  The realization that families with whom Habitat for Humanity partners are just like all of us – their kids are mischievous, they laugh, cry, and yell, and they have hopes and dreams.  Together we realize we are all the same – precious people who God asks us to love and be loved.
If you are interested in learning more about taking an adventure to Guatemala in June or to Vietnam in September, contact me about the HFHWC 2018 Global Villages trips.