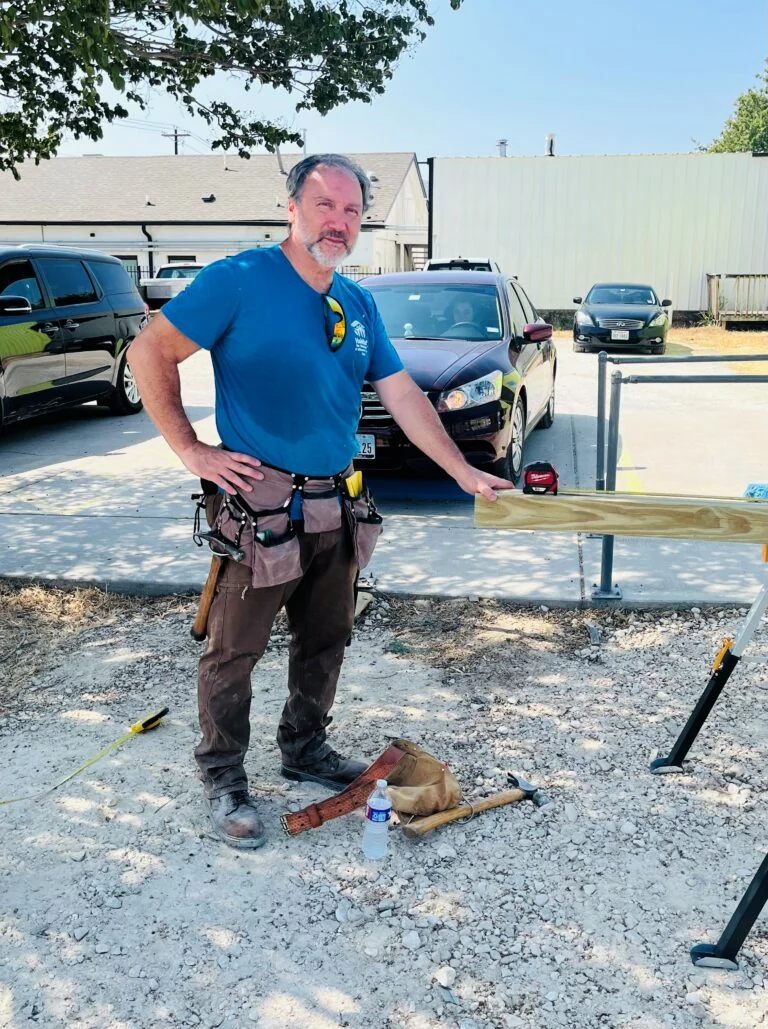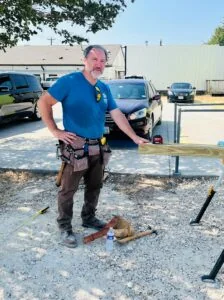 It all started with a car donation. Tony Tenaglia, a local resident of Georgetown, TX, is an avid supporter of Habitat for Humanity of Williamson County (HFHWC) and initially started off his relationship with our affiliate as a car donor. Originally from Philadelphia, he attended Cornell University, where he majored in Food Service/Retail Management. In 2012, he moved to California to start his own business and after 10 years, decided he was ready for a change and moved to Georgetown, Texas to be closer to family.
Afterward, Tony decided to donate his car to HFHWC, and this re-engaged his interest in volunteering for our organization. Having firm beliefs in utilizing one's personal resources and skills to contribute to their community, he really connected to HFHWC's mission and our involvement with the local residents of Williamson County.
"There's a great reward to helping others and if I can contribute to a good cause, for those that really need assistance, then I'll do it."
After donating his car, Tony reached out to the HFHWC team, and immediately began working within our Homeownership Program, Home Repair Program, and the Georgetown ReStore. Since then, he has become an integral part of the HFHWC team, bringing positivity and a hard-working mindset to both our staff and volunteers.
When asked what he enjoys about our organization, he replied, "The majority of what Habitat does is volunteer-based, and that's extremely impressive."
Additionally, Tony emphasized the significant impact of affordable housing on homeowners. He also addressed the importance of donating both time and resources to support our organization's mission to create and sustain home ownership in Williamson County.
"Now more than ever, people need a place to live. Habitat directly addresses the critical housing issue here locally, providing an opportunity for those in the local community and making for a productive society."
When he's not generously donating his time (and his car) to our organization, Tony enjoys reading, spending time with his family, riding his motorcycle, and exploring the local area with his girlfriend.