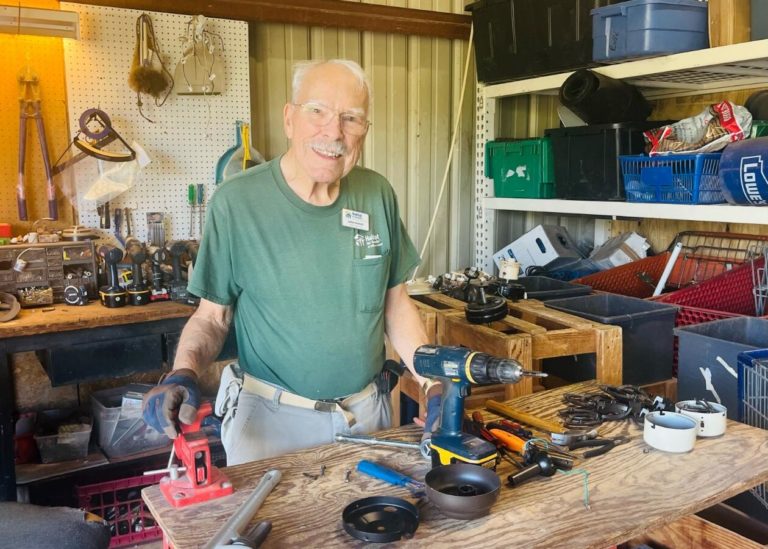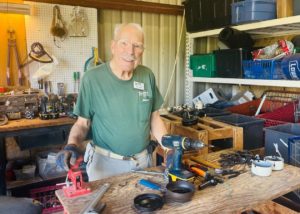 Our volunteer highlight this month features James Hodnett! James worked almost 40 years as a biochemist in toxicology at Baylor College of Medicine in Houston, TX. He regularly volunteered for his local HFH affiliate, which allowed him to fulfill his passion for helping those less fortunate in his community.
James relocated to Georgetown in 2005 and began volunteering with Habitat for Humanity of Williamson County (HFHWC) in 2010. Since then, he has been an invaluable asset to our team. Working primarily in the Restore's donation and recycling section, James has diligently offered his services at least 2-3 times every week. To date, he has had volunteered over 4200 hours with HFHWC!
James has stated that one thing that drew him to HFHWC is their mission to help low-income families acquire and keep their homes. He expressed that it is this very same vision that drives and motivates him to stay involved with our organization. He feels he is contributing to a good cause and is grateful that his work helps him to get out of the house and interact with others.
In his free time, James enjoys social activities in the local community and traveling. He has been all over the world and has declared his favorite trips as being Australia and China.