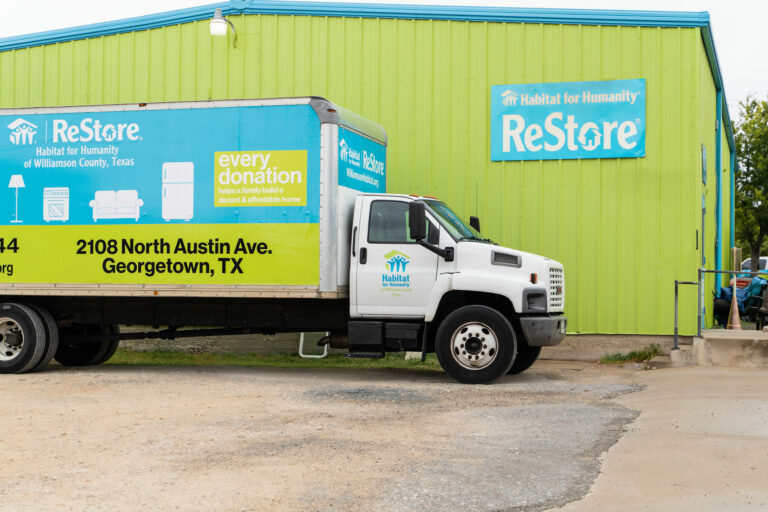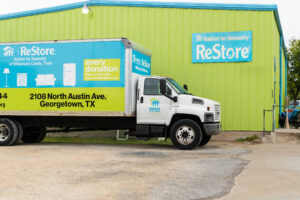 The Georgetown ReStore is one of the primary ways in which our organization helps families build better futures. Opened in 2005, it is owned and operated by our affiliate, Habitat for Humanity of Williamson County (HFHWC). Check out what our ReStore is all about below!
Faucets, Furniture, and Fixtures, Oh My!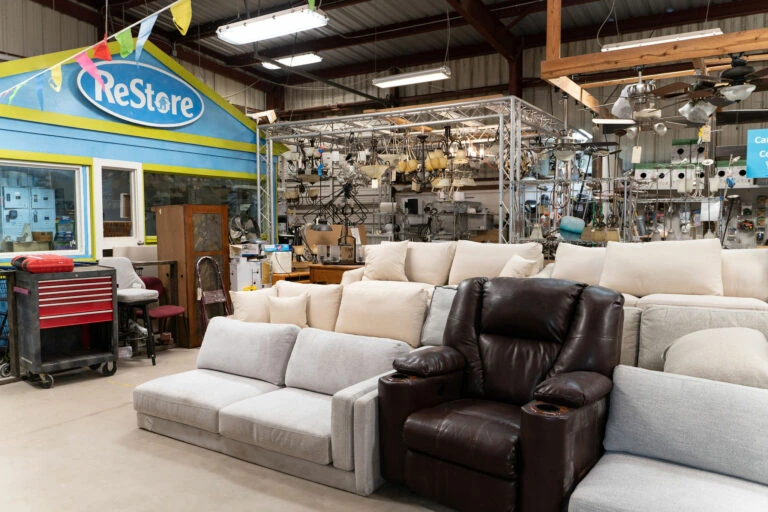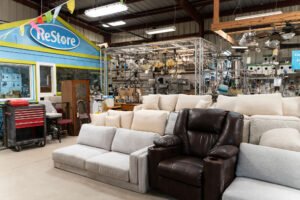 The HFHWC ReStore is our discount home improvement store and donation center, and sells new and gently used building materials, appliances, furniture, fixtures, and more.  You can even find lawn and gardening supplies and seasonal décor!
The ReStore offers great deals on our inventory and promotes weekly sales as well.
HFHWC ReStore Donations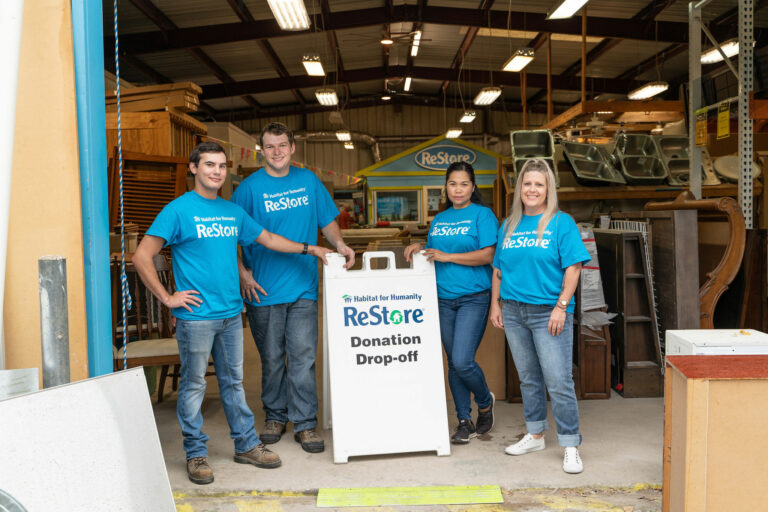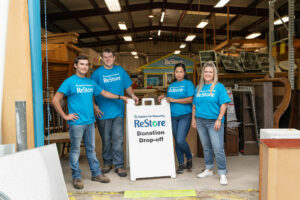 From commercial contractors/suppliers to local businesses (such as Lowes and Costco) and even to the general public,
our ReStore accepts donations from all over the place.
We inspect all donation items carefully to ensure that they are in sellable condition. Our ReStore accepts donations from the general public on Saturdays ONLY from 9:00am-3:00pm and can also coordinate pick up of certain approved items.
Additionally, our ReStore offers a corporate donation program for local businesses and can coordinate for those wanting to donate a large quantity of items.
Not sure if we can accept your item(s)? Visit our ReStore page to see our list of acceptable items.
Teamwork Makes A Dream Work- Volunteering!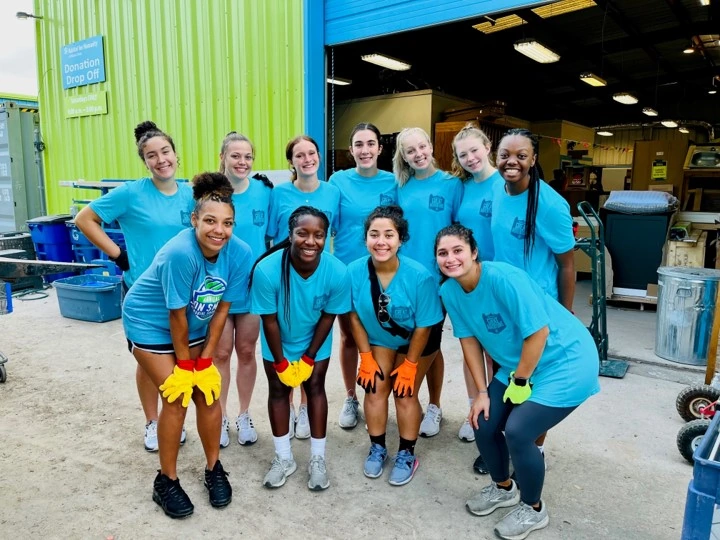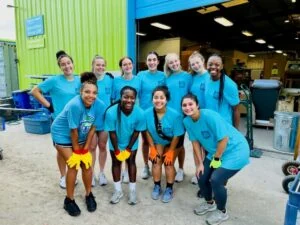 The HFHWC ReStore hosts one of our primary volunteer opportunities! Individuals can sign up for both half-day and full-day shifts, Tuesday through Saturday. Volunteers help to accept donations, assemble furniture items, sort inventory, break down large items, and process recyclables.
Our ReStore is a great opportunity for both individuals and  groups of up to 10 people. Some groups that have volunteered with store include organizations such as the Young Men's Service League, businesses like Dell and IBM, local college sports teams, alumni sororities, and church groups.
Want to learn more about volunteering at the ReStore? Visit our Volunteer page or contact us via email at [email protected].
Ready To Come Visit The HFHWC ReStore?

We look forward to your visit! Our Georgetown ReStore is located at:
2108 N. Austin Avenue, Georgetown, TX 78626
Operating hours are from Tuesday through Saturday, 8:00am- 4:00pm during the summer months, and from 9:00am- 5:00pm for the rest of the year.
Still have questions? Give us a call at (512) 863-4344 or email us at [email protected]. And remember, by shopping, donating or volunteering at the ReStore, you help families build better futures!