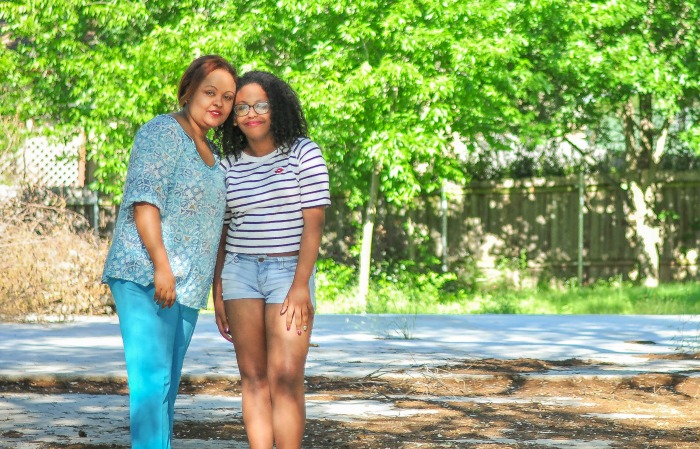 Habitat for Humanity of Williamson County TX will begin construction on a safe and affordable home in Cedar Park this October. This is Habitat's first home build in the city of Cedar Park and future homeowner Kidist and her teenage daughter can't wait to get out there and start building!
"Having my own home is something we look forward to and know it will improve our lives in many ways… We currently live in a one-bedroom apartment and we need a bigger and safer space for her to study and have friends over," shared Kidist.
Investing in their future is something Kidist says is one of her top financial goals in becoming a homeowner. "It is better to invest in a home rather than just renting. My financial goals are to be able to save more money for my daughter's college education, my own education (Kidist currently works at Seton Northwest in the housekeeping department and would like to go back to school to become a Certified Nurses Aid and eventually a Licensed Professional Nurse) and possibly buy a newer car in the future. Owning a home and not having to deal with changing rental rates will help with our monthly spending and budget plan to help us achieve these goals."
Construction on Kidist's future home is due to begin in late October with a kickoff event called "Panel Build" (link to panel build sponsorship doc) with house sponsor, Taylor Morrison. Taylor Morrison has been partnering with Habitat for Humanity for the past 3 years with both financial and in-kind contributions as well as employees volunteering on the home builds.
In addition to the continuous support from Taylor Morrison, Habitat for Humanity home build sponsor, Wells Fargo will also take part in the excitement in Cedar Park! Employees from Wells Fargo will join regular Habitat key construction volunteers on multiple build days throughout the 12 week build and have been active in several builds throughout Williamson County over the years.
The home build is expected to be completed in January (weather permitting) – just in time for the New Year!